My Story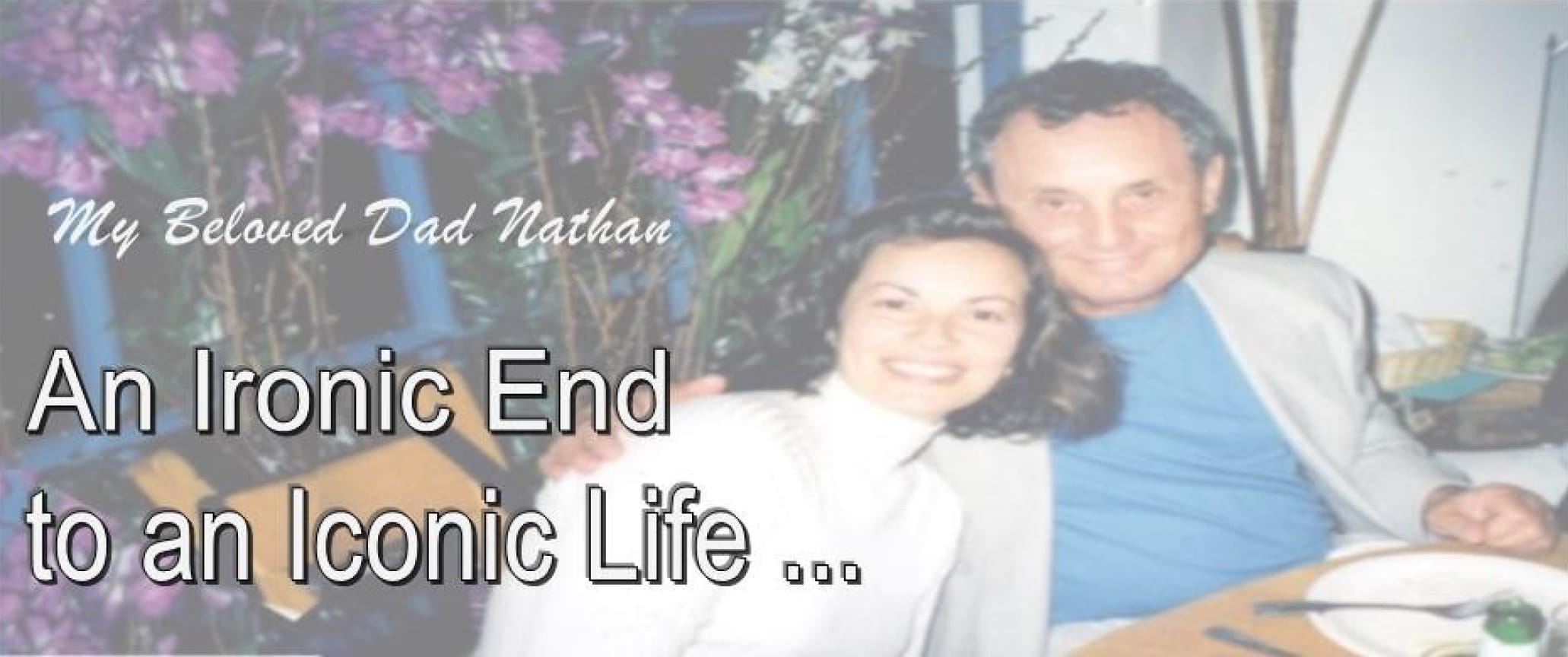 Never in a million years would I have guessed my dad's life would end as a result of starvation, malnutrition and "Failure to Thrive"… But, as so often is the case; –Life is full of ironies.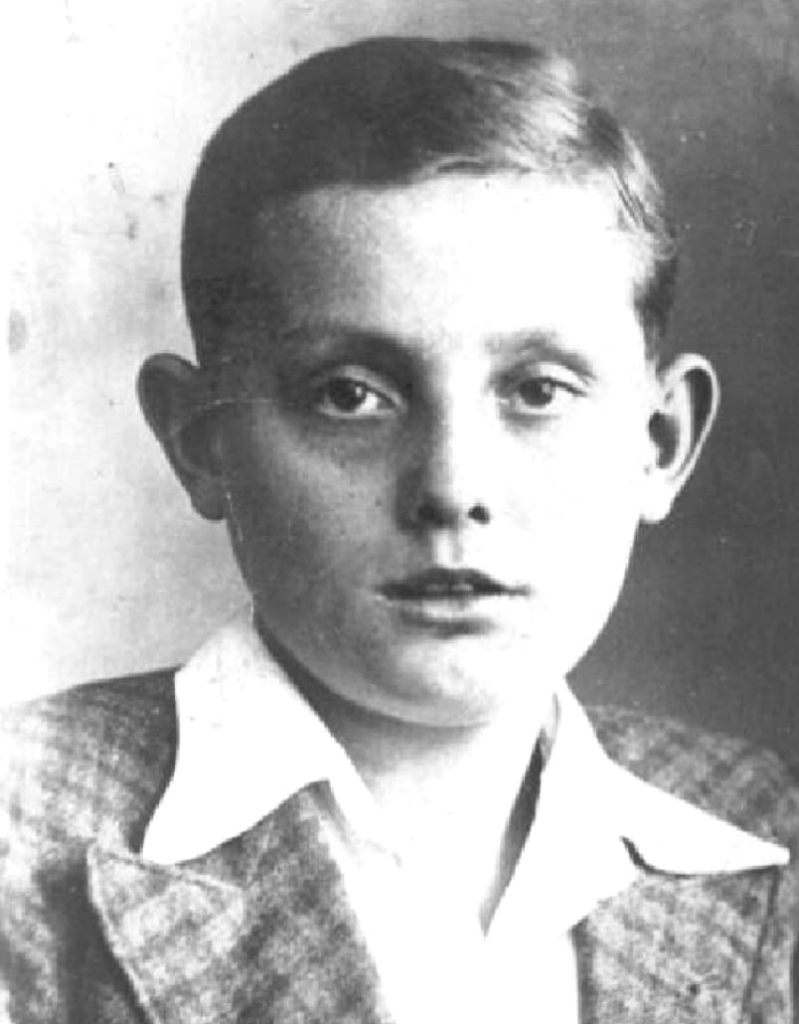 You see, my dad was no stranger to starvation.
It almost did him in over 75 years ago when Nazi soldiers marched into his hometown of Lodz Poland and decided to encamp, enslave and starve-to-death hundreds of thousands of people.
My dad, at just 11 years old, survived through the Ghetto, murder of his family, three Concentration Camps, the death marches, Typhoid fever, and unspeakable hunger until Jubilant American soldiers liberated him from Dachau in 1945.
A survivor at heart
Liberated, my dad began to thrive. At just 15 years old and alone, he had the good fortune of immigrating to America where he worked long hours in the "Sweatshops" of New York City, often being promoted for his dedication and hard work until he himself, after not too long, was able to start his own business.
Health was fully restored
Within a very short time, Dad shot up quickly and by the time he was a senior, was in extraordinary health. This came, of course, at the price of a lifetime of eating healthy, daily exercise, vitamins and regular trips to doctors for check-ups and routine scans.
Dad's life became the epitome of the "American Dream". He was able to live life to the fullest. Besides the physical care that he gave himself, he traveled the world, was an avid tennis player, was active in the community in which he lived and contributed to many charitable causes.
Dad drove around for his entire adult life with an American Flag on his dashboard and a bumper sticker which read: "It's Never Too Late to Have a Happy Childhood". He had the utmost of appreciation and gratitude for the gift of life he was miraculously given.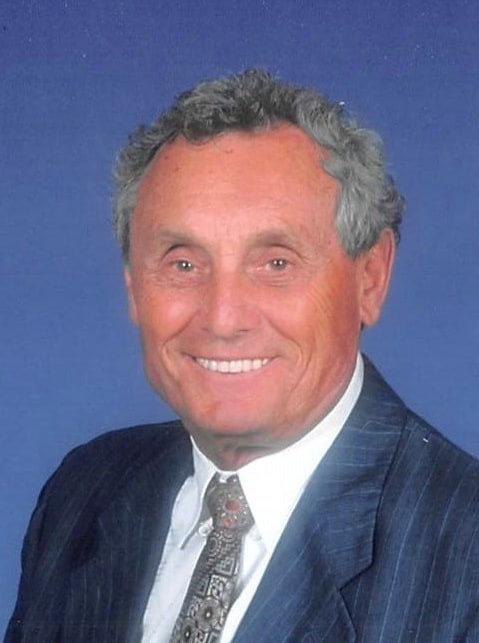 A life of abundance was not enough for Nathan, he longed for more
Dad wanted to be free of the anger and hatred he felt in his soul. With more hard work, this time spiritual, he learned to forgive. He knew it was a lifetime's work to let go and committed himself to do so by therapy, seminars, self-help books and the like.
His biggest passion in life was transmitting his learning and growth, through organized self-help workshops, to people who had also suffered major loss and trauma. The example he set for them showed them they too can forgive their perpetrators, which, he believed was the only way to true inner freedom, happiness and peace.
In October of 2017, Dad was suddenly not his usual energetic self.
We were a little suspicious, so we went to see his long time internist and quickly learned my dad had a cancerous tumor in his bile duct. We were told we were very fortunate. We caught it early, there was no apparent sign of spread or metastases, and because my dad was in such great health, he was the perfect candidate for the "Whipple Surgery". They said age was not a factor in the success of the surgery, and if in fact, it had not spread to lymph nodes, the surgery had an excellent chance of being curative.
I believe Nathan's choice of Dr. Anton Bilchik cost him his life.
I knew from my own past experience a surgeon can make or break a successful outcome. I spent hours researching experts and found Dr. Yuman Fong, a top surgeon in the US for this procedure. So off we went to see him at City of Hope in Duarte, CA.
Dr. Fong strongly agreed my dad could do very well with the "Whipple" surgery and was looking forward to starting as early as the following week.
However, to my disappointment, this option was rejected by my dad. He thought Duarte was too far from his beloved home and friends in Santa Monica so he opted instead to have his surgery with Doctor Anton Bilchik at the John Wayne Cancer Center at Providence Saint John Hospital. This was my dad's go-to center for his medical needs throughout the years.
We supposed Dr. Doctor Anton Bilchik was no Yuman Fong, but he came highly recommended by other Doctors at the center. What really sold us, though, was his stellar online reviews and reputation. We felt as if we were seeing him as a "Perfect 10" in every write-up and review. He was portrayed as a scientist, researcher, top 1% expert; how could we go wrong?
Off my dad went, full of courage and hope. He wanted more than anything, to get back to life as he knew it.
Another successful Anton Bilchik surgery… really?
On November 1st, 2018, Dr. Anton Bilchik came out of the operating room after the procedure and proudly claimed the surgery was a success! The tumor had not spread and there was no sign of any cancer left. So, after a 12 day uneventful hospital stay with no side effects, Dr. Anton Bilchik sent Nathan home.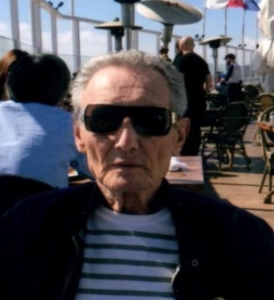 Not even 10 days had passed when my dad started losing weight and became dehydrated to the point of my crying for help and Dr. Bilchik ordering in-home IV hydration for 7 days.
However, we were not concerned because Dr. Bilchik did not seem concerned to us during a follow up visit on November 21st. Neither myself nor my dad's accompanying caretakers recall Dr. Bilchik sending Nathan for any tests nor did we see Dr. Bilchik examine him thoroughly. As far as I could tell, the weight loss was not even documented on my father's medical chart.
His ONLY comment to my dad on this subject, during the visit was for my dad to eat more and gain 10 pounds before the next visit in a month's time.
Dr. Anton Bilchik practiced "gas-lighting" on myself and my family
During the next 6 months that my dad was supposedly "Getting well" he was instead becoming weaker, thinner and sicklier. It was a tumultuous struggle to not just gain weight but stop from losing more weight, becoming weaker by the day, and fighting lower back pain, upper abdomen bloating, dehydration, infection and every other symptom related to "failure to thrive". Financially, we spent over 100k in homecare, physical therapy, medications, special diets and dieticians, etc.
All the while we were force-feeding my dad, forcing liquids down his throat, forcing him to walk with and without a physical therapist, dragging him against his will to his network of Doctors at Saint John, it was obvious to those in his home he was deteriorating instead of getting well. We nevertheless kept trudging forward because in response to our stated concerns that my father was deteriorating rather than improving, all we understood from Dr. Anton Bilchik's replies was that my dad was fine, he just needed to eat and exercise more. And, because my dad was a "survivor", he did just that, forced himself to the point of tears on many occasions, all the while not understanding why he was getting worse instead of recovering.
My father was, under the care of Dr. Anton Bilchik, in effect, starving to death.
By April 2018, my dad had lost about 25% of his post-surgery body weight, . And, by the end of April 2018, my dad was admitted to the emergency room, via ambulance, because he couldn't move, in excruciating pain.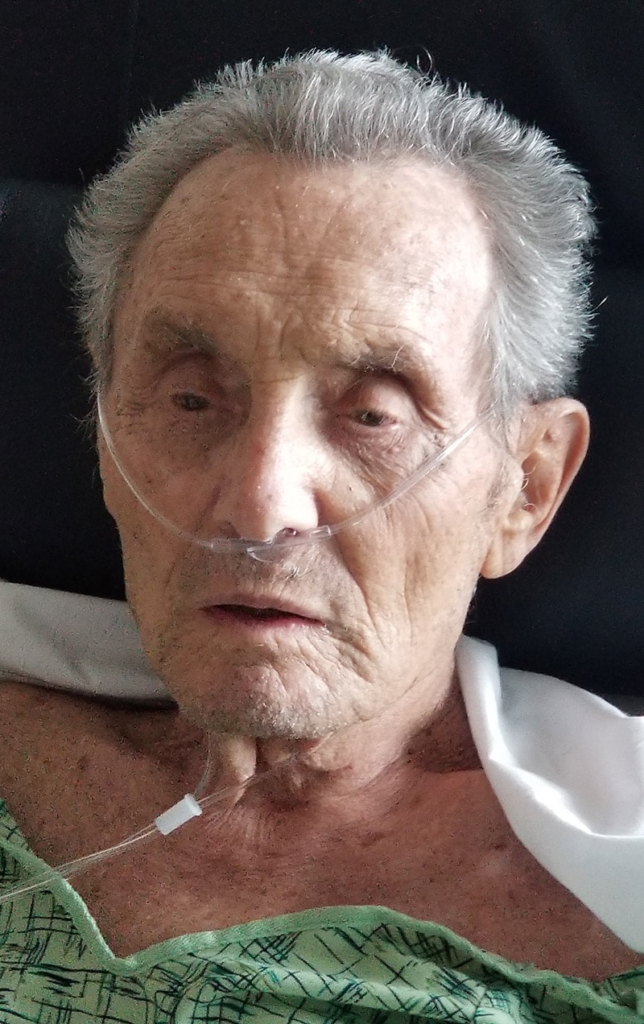 What followed was 8 days at the hospital with a diagnosis of acute pancreatitis and failure to thrive. A scan was ordered and even though it showed there was gas (Pneumobilia) in my dad's biliary track and his stomach was distended, Dr. Bilchik continued making us believe everything was fine, and that his decline is probably a result of bladder issues.
I incredulously continued to believed Dr. Bilchik. Believing again, that diet and exercise were going to be the answer, I spoke with Dr. Bilchik about sending my dad to a Rehabilitation Center.
So, although my dad could hardly eat or move, off he went by ambulance to California Rehab Institute, the most intense Rehab, Los Angeles has to offer. To help things out, weight-wise, a PICC line for IV nutrition was inserted.
Within less than 24 hours at the Rehab, my dad became septic and full of blood clots. The rehab staff claimed the PICC-line inserted at Saint John was infected and my dad's limbs swelled up to balloons. Now, in retrospect, I believe it was Sepsis from months of debris build up in his biliary track triggered by the PICC-line. They were not able to diagnose anything at the time.
Dr. Shelly Schwartz, his assigned internist at the Rehab, told me she did not understand why my dad had been sent to her in the condition he was in. She told me she did not have copies of his medical records.  She also told me that when she reached out to Dr. Anton Bilchik, he had his new Fellow-in-training call her back who apparently knew nothing about my dad's case.
The likely truth of my dad's decline revealed
It was recommended that I approved my father immediately be transferred to Cedars Sinai Medical Center where the true nature of his condition was discovered when Dr. Srinvas Gaddam used a highly specialized camera and performed a Double Balloon Endoscopy which took more than 3 hours, a camera not available at John Wayne Cancer Center. A camera Dr. Bilchik did not tell us about.
Reportedly, my dad's Afferent Limb (the intestine Dr. Bilchik used to rebuild the Bile Duct) was so angulated (long) and "Pretzel-Like"; the camera procedure could hardly be performed. And, when Dr. Gaddam went in a different direction, he saw there was no other obstruction, the afferent limb itself was the problem and there was no solution given the deteriorated condition of my dad. He went on to state that had we caught this condition earlier or had my dad been younger, he would have been rushed off to surgery to correct the problem, but there wasn't anything we could do now.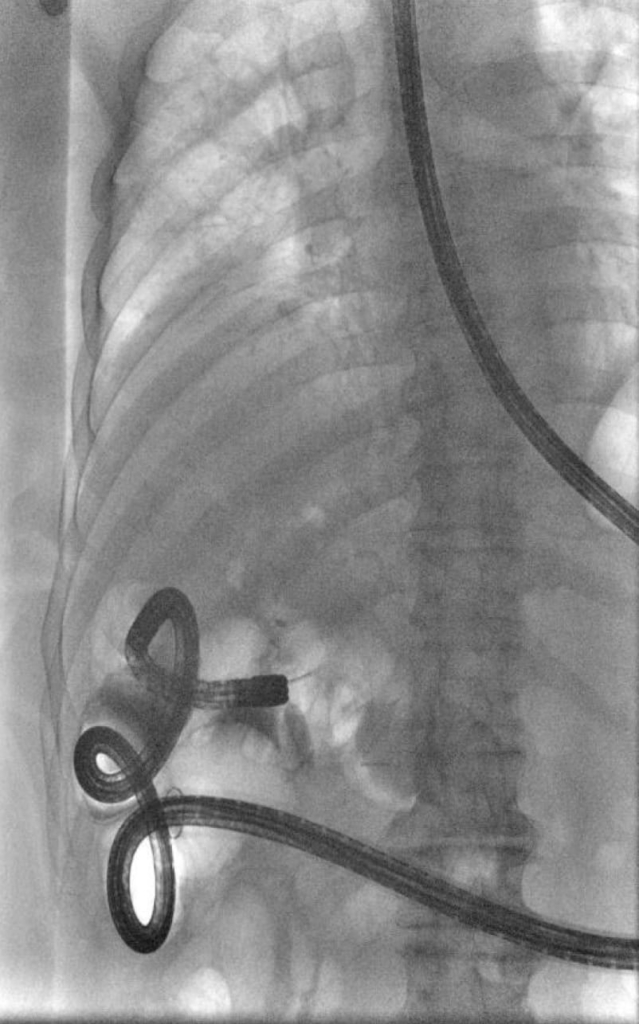 My Beloved dad died on May 21st 2018 from the likely complications of malnutrition and failure to thrive as a result of Afferent Loop Syndrome. Apparently because of the length, his bile juices were backing up into his stomach, making him full so he couldn't eat, causing his malnutrition and ultimately his sepsis. Nathan suffered a slow, painful death.
Looking back, from what I observed, I believe that Dr. Anton Bilchik was not qualified to handle my father's case.
Having read a multitude of articles and information on the syndrome, which is considered "mechanical",  I have formed the opinion that, my dad's demise was a result of poor surgical technique. And, since Whipple techniques have enormously improved from when the surgery was first performed in 1934, the complication is extremely rare, it happens approximately 1% of cases.
Given Dr. Bilchik's highly publicized "renown-ism" and ratings, it is extremely hard to imagine how he could have made this error. However, after extensive research, which is described in depth on my "Bilchik the Fake" page, it all makes perfect sense to me now why he would go to any length to hide his error.On an impromptu visit to the hospital on
December 19th, 2018, 8 months after my father's passing, I confronted Dr. Morris Grabie, who was the Hospital's internist assigned to my dad's case. Dr. Grabie admitted that they knew my dad was dying but they did not know why. Yet no one thought to tell me that during the time my dad was declining! They opted instead to ship him off elsewhere perhaps not anticipating I would inadvertently find out the truth from another hospital. Had they told me that they did not know why he was declining, or identified this complication as a cause, I would have sought out help from other specialists well before the ultimate decline.
Questioning St. John Medical Center regarding Dr. Anton Bilchik's skills
After having taken considerable time off to mourn my loss, I contacted the hospital. I had so many questions about all the research I had done on what happened to my dad. I assumed we all knew the Statute of Limitations had long expired, and I was not a legal threat.
I wanted to know mainly how Dr. Bilchik had become a "Top Doctor", how many of these procedures had Dr. Anton Bilchik performed in the past, if anyone else had had similar outcomes, and so many more questions that might have helped me get closure and put my mind at ease. You see, if I was able to find proof that Dr. Anton Bilchik was only an expert in his advertising but in fact did not have the experience he presents himself to have, future patients are in danger.
Providence St. John's Medical Center refused to meet with us or answer any questions about Dr. Anton Bilchik.
In a letter dated January 3rd, 2020 the Hospital stated that they were sorry I was not happy with the care we received and that I always have the option of filing a complaint with the medical board.
Apparently, I will never know the truth…. Here's what I do know:
In my dad's last days, instinctually knowing Dr. Anton Bilchik was withholding something and suspecting he was dying, he compared his present experience to the pain he suffered during the last days of the Holocaust.